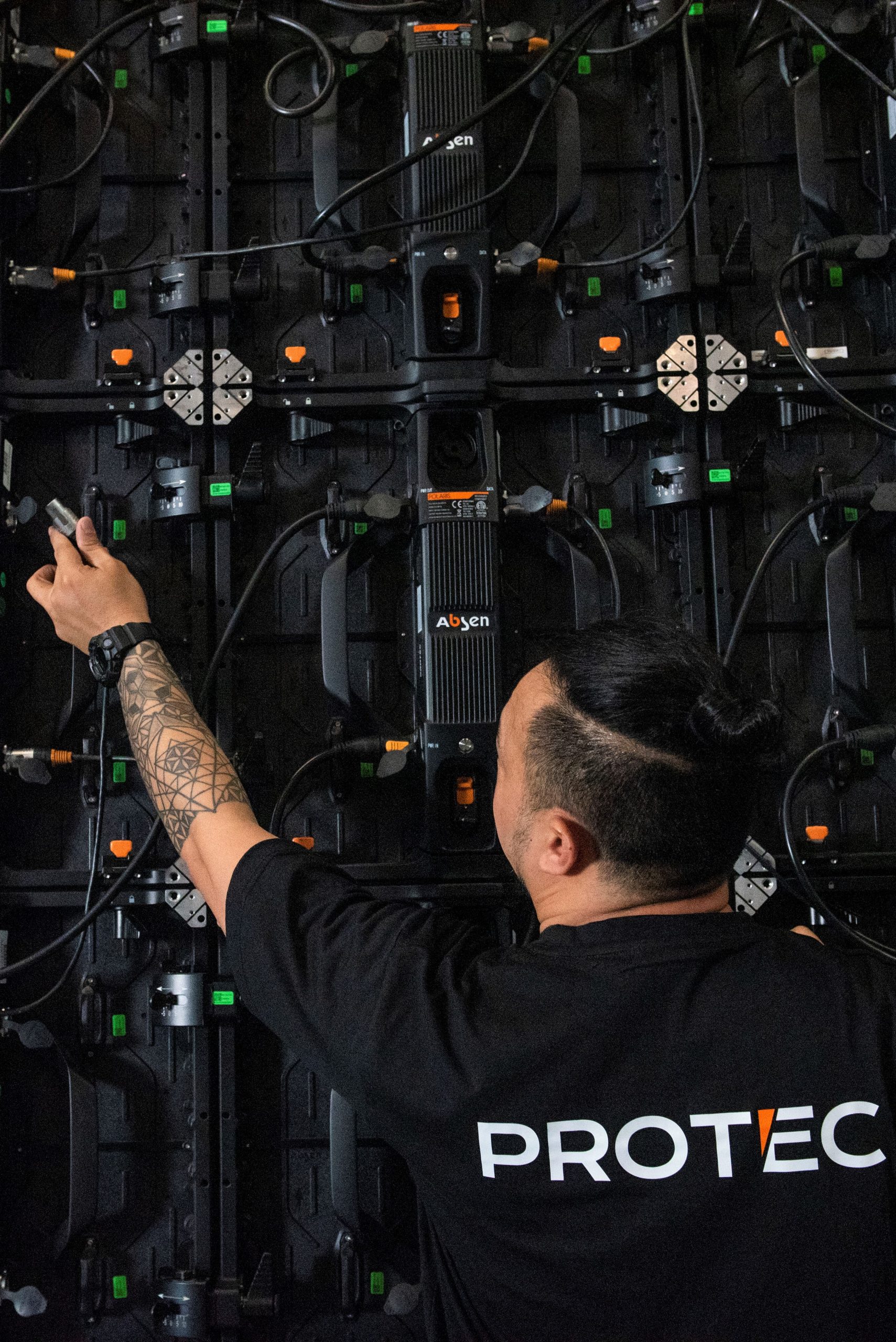 With a greater demand for
immersive experiences,

our specialists can transform event spaces into engaging environments that captivate and transport audiences.

Video technology is fast evolving and Protec is committed to pushing the boundaries of what is possible. We use the latest technologies in projection mapping and LED to realise the most creative briefs. Whether we are mapping large architecture, small objects or temporary stages, we have the technology and skills to create visual effects that transform environments. With 180+ projectors and over 800m2 of LED in-house, we have the capabilities to deliver anything from large-scale events to intimate brand activations and interactive exhibition stands. Engaging a combination of immersive technologies to create an environment in which users are completely surrounded, we transform ordinary spaces into sensory immersive experiences to powerfully engage your audience. We focus on the details to ensure your event leaves a lasting impression.
From front-end video display systems to back-end processing, we only trust in the highest quality distribution products. Our team can assist you with full support from video display solutions to broadcast quality camera systems and advanced media servers including disguise, Pandora's Box and Watchout. We possess the Notch software which delivers real-time visual effects and also works in conjunction with our existing systems like BlackTrax and disguise.
Video Control & Processing
Sony broadcast cameras for live event & conference IMAG or to record your event for future viewing
Video Control & Processing
Large stock of BARCO IMAGE PRO 1 & BARCO IMAGE PRO 2 All-in-one video scalers, scan converters and switchers.
Video Control & Processing
9 input seasmless graphic switcher
Video Control & Processing
Multi-layer video display system
Video Control & Processing
Modular, scalable presentation switcher. This system provides source selection, automatic source acquisition and configuration, advanced windowing features, seamless switching, video effects and integrated control for professional video presentations.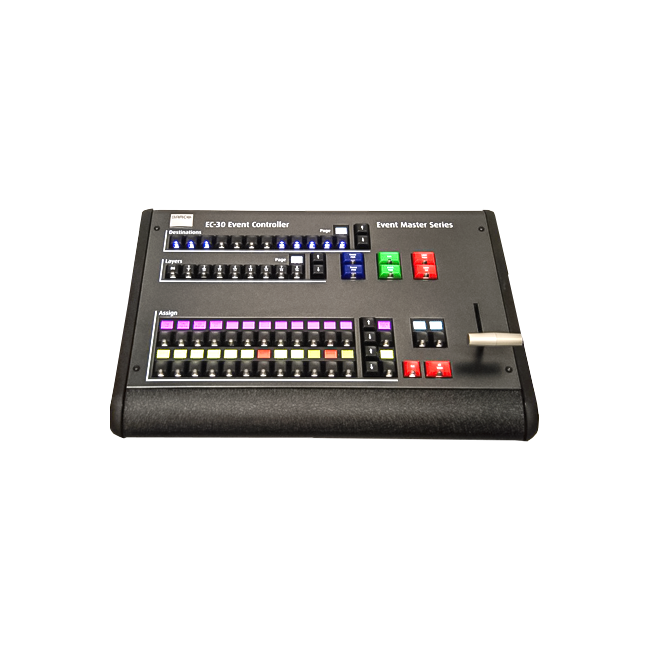 Video Control & Processing
The most compact version of the Event Master controllers delivers instant access to the most crucial features, for everything from a tradeshow booth to a large corporate event, or even a music tour. The EC-30 gives the operator a compact surface and simplified workflow, while still providing fingertip control where budget and space are the deciding factors. The EC-30 is an extension of the Event Master toolset, bringing the essential selections for sources, presets, layers and destinations to your fingertips. As a USB peripheral added to your existing Event Master control computer, it is the most cost-effective and compact alternative to a full-sized controller.
YOUR VISION OUR EXPERTISE
YOUR VISION OUR EXPERTISE